Welcome to your best source for affordable excellence in contract software engineering resources and IT staffing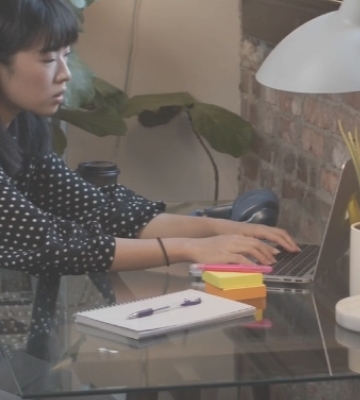 95% Staff Retention Rate

25-50% Cost Savings
Tap into a global talent pool to staff your team ⭐️
Get exactly the technical talent you need, for as long as you need them – faster and at a far lower cost than hiring in-house.
Full time / fully dedicated resources 🕧
Our unique staff augmentation model connects our clients to the best engineers and IT resources from around the globe. We match your job requirements with qualified candidates. You interview and make your own decision on the best person for the job. Once engaged, they become a full-time and fully dedicated resource to you – contracted monthly. We handle all the employee overhead, HR, payroll, benefits and taxes.
Why Choose Murano Global?
Full IP protection
Welcome to your best source for affordable excellence in contract software development resources and IT staffing.
Complete resource control
Your Murano developers work exclusively for you, as virtual employees. We can deliver the technical talent you need, when you need it, for as long as you need it.
Technical problem resolution
Murano professionals proactively explore the best technical solutions to ensure optimal results.
Convenient cost control
One simple, single monthly payment, with no surprises.
Access to the "Brain Trust"
All Murano developers have unlimited access to our deep, diverse technical IT staff resources, knowledge and expertise.
Widest range of technical skills
We offer expertise in all of the most popular technologies and development platforms.
Who benefits from Murano Global? You do, if you:
Have a tough time finding the right technical talent affordably in today's competitive market.
Need to keep your software development costs down.
Want to deliver top quality software quickly, consistently and on budget.
Would like to offload maintenance to free your in-house staff to focus on new development.
Looking to Hire Top Talent Globally.
About us
Murano Global specializes in assembling and managing dedicated development teams of highly skilled technology professionals that augment a company's in-house IT resources.
We are a U.S. company (headquartered in California) but manage a global team of recruiters. This gives us access to a variety of talent pools from which we can reliably source world-class resources for our clients.
When you "hire" a resource from Murano Global, you are hiring experienced problem solvers, not just coders and technicians.
The result is that our clients get dedicated and highly skilled technical professionals that can add enormous value to your in-house skill sets. Your internal software development team will benefit from working closely with the highest caliber software designers and developers, all of whom are well versed in best practice development methodologies, and up to speed on the newest and most popular platforms and technologies.
Murano Global has nearly 2 decades of experience (founded in 2003) and serves clients ranging from popular consumer brands to early-stage startups.
The combination of our responsive level of service and access to unique talent pools make Murano Global unmatched among IT staff augmentation firms.
Contacts
Murano Software, Inc.
30700 Russell Ranch Road Suite 250
Westlake Village, CA 91362